alentee54
This user hasn't shared any profile information
Posts by alentee54
1 Feb 2018 – From today the live output of Radio Fox can be heard in the Leicester Royal Infirmary LEat Street Restaurant.  You can also hear Radio Fox at the LEat Street Restaurant at the Glenfield Hospital.
The LEat Street Restaurant is open to patients, visitors and staff and is located on the ground floor of the Balmoral Building. The opening times are Monday to Friday – 7:30am until 2:30pm and Saturday, Sunday & Bank Holidays – 7.00am – 7.00pm.
Also in the restaurant area is the Soho Coffee Bar with opening times of Monday to Friday – 7:00am until 7:00pm.
26 Jan 2018 – Blood Bikes offer a free courier service for hospitals and associated health organisations in Leicestershire and Rutland carrying blood stocks, blood products, pathology samples and scans, in fact any medical essentials that need to be moved. In addition we support the Leicestershire Air Ambulance with blood products and the Midlands Milk Bank with the transportation of donated breast milk for premature babies.
Listen Again to Jonathan Bostock from Blood Bikes on the Radio Fox 628 Show as he explains to presenters Marie Smith and Michael Lord all about the service Blood Bikes provide hospitals. Leicestershire and Rutland Blood Bikes is a registered charity, run 100% by volunteers and their running costs are met through the incredible support and donations from individual supporters, local businesses and the general public.
They have a fleet of three liveried motorcycles and currently two vans, for when loads exceed the capacity of the motorcycles, as well as during extreme weather, such as snow and ice!  Their riders all hold an advanced qualification, such as Institute of Advanced Motorcyclists, RoSPA, Enhanced Rider Scheme, or Police Class 1. Primarily, but not exclusively, they deliver their service 'out of hours', so at night time during weekdays with a 24 hour service at weekends and public holidays.
Their objective is simple – to support local NHS and associated organisations with the provision of free transport of medical essentials in support of patient care.  Through this we they help the NHS to reduce transport costs, so that more money can be directed at front line patient services and care.
Blood Bikes are always looking for additional volunteers who can help the group, by giving some of their spare time to help us meet our objectives.  Many volunteers are motorcyclists but this is not a necessity.  There is no minimum commitment level, so whether you have a few hours or a few days each month, there is something for you to help with.
The three main roles are, riders, controllers and fundraisers and if you have an interest in joining us, or you would like to make a donation, please visit our website at www.lrbloodbikes.org.uk or email us at enquiries@lrbloodbikes.org.uk  and we will be very happy to answer your questions, or invite you along to an event or supporters evening.  You can also follow us on Facebook and Twitter.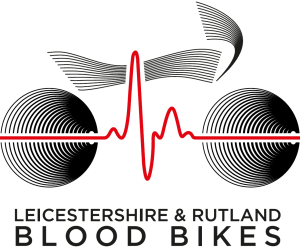 16 Jan 2018 – From top to toe, water helps every bit of your body to work better. Hospitals can get very warm and dry and it can be easy to forget to drink regularly. And drinking plenty every day is one of the best ways to make you feel good all over.
The charity, Royal Voluntary Service (RVS), is making this easy with our Hydrate Feel Great campaign with special offers running in our Leicester Royal Hospital shop and cafe from 16 January until 12 February.
If you don't drink enough, you might feel tired, and your memory and reactions may not work as well as they could. You could be more at risk of slips, falls and other accidents. Good hydration is also essential for keeping all your personal plumbing working well. So here are our favourite 'sip tips' for staying well hydrated and feeling in fine fettle.
1  Aim for 8 – 10 a day
The British Nutrition Foundation recommends 8 to 10 drinks each day, to replace the fluids you lose naturally.
 2  Don't wait until you're thirsty
As you get older you may find you don't feel the sensation of thirst as much as you did, so make a point of having a drink regularly.
3  Keep it close
When you sit down to watch TV or read, keep a drink by you.
4  Looks count
Ice and a slice and your favourite glass can make plain water look much more enticing.
5  Souper foods
You can get around 20% of the water you need from the right food. Soups and stews are good, and fresh fruit and vegetables are up to 80% water.
 6  The straw test
One simple way to keep an eye on your hydration is to glance at the loo and check your urine colour. Pale straw colour is fine; if it's darker, drink a bit more.
7  Don't restrict your drinking
Sometimes people worry about drinking late in the day, because it might mean having to get up in the night. If it's an issue, drink a bit more earlier on.
8  Not just water
Tea, coffee, herbal teas, hot chocolate, milk drinks, fruit juices, smoothies and fizzy drinks all provide water (though drinking sweet drinks frequently is best avoided).
 9  Can you drink too much?
It's very unlikely. The signs would be going to the loo frequently and very pale urine.
10  When you might need more
You can get around 20% of the water you need from the right food. Soups and stews are good, and fresh fruit and vegetables are up to 80% water.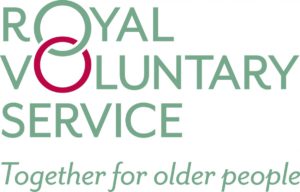 2 Jan 2018 – A big 'Foxy' Happy New Year from all your volunteer presenters at Radio Fox. We're hoping it is going to be a big one for us!
2018 promises to be a big year for Radio Fox. Not only will it be our 30th birthday in April but after 18 months of fundraising we are ready to take delivery of our new audio desk in January. We would like to thank all the local businesses and organisations of Leicestershire who generously gave donations to enable this to happen. We also intend to refurbish our main broadcasting studio. Once this has been completed we propose to have a grand opening of our new studio facility with ribbon cutting and champagne all round. All the local businesses and individuals who made it possible will be invited.  Keep your eye on this website to see how we are progressing.
Talking of champagne, congratulations are in order for Radio Fox volunteer presenter Tindy C for being nominated for a national hospital radio award for best female presenter in the Hospital Broadcasting Association awards 2018. Tindy is no stranger to the HBA awards having won in previous years.
No doubt there will still be challenges to be overcome in 2018 but the Radio Fox volunteers are more than ready for the task ahead.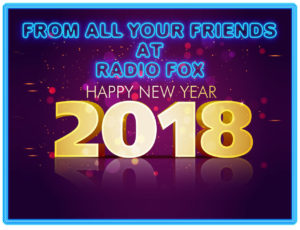 12 Dec 2017 – This Christmas hundreds of older people will have to stay in hospital because they are not well enough to go home. Could you donate a present to help make someone's Christmas special?
Once again UHL Volunteers Services is joining forces with Age UK Leicestershire & Rutland and Leicestershire Partnership NHS Trust to encourage local people to donate presents for our older patients too poorly to leave hospital this Christmas.
Following the success of this campaign in previous years, we want you to help us make Christmas Day special again this year.
How to donate
It's really easy! Just print off a gift tag for the campaign (link below), before attaching it to a small gift bag filled with goodies! You don't need to spend a lot of money to make someone smile – we suggest items add up to no more than £10. Full details below on our poster. Please put our poster up in your place of work. Please place your gifts into a gift bag, do not wrap up the gifts.
We have listed a few recommended items, plus items we are unable to accept. We would appreciate it if these lists could be followed as it helps our Volunteers when they check and distribute the gifts.
Where to donate
You can take your gift bag to the main receptions at one of our three hospitals – Glenfield, the General and Royal Infirmary – and any of the Age UK shops, resource centres and offices across Leicester, Leicestershire and Rutland will accept gifts for our elderly patients.
Last donations accepted in the three main hospital receptions and the AGE UK shops and resource centres on Thursday 14 December 2017.
Suggested gifts
Lip balms, hand lotions, foot lotions, hand wipes, Soaps, body wash or deodorant, Slipper socks or bed socks, Chocolates, biscuits, sweets, cereal bars, Halal / Indian sweets (not homemade), Cordials, original, herbal or flavoured tea-bags, hot chocolate or coffee sachets, Pens, pencils, notepads, notelets, cards, books and puzzle books
To prevent infection: we will only be able to accept new items in their original packaging and gifts placed in a gift bag and not wrapped in paper. All purchased food products must be in a sealed package and still in date.
Unfortunately we are not able to accept edible homemade gifts (cakes, sweets etc), electrical items, used books, DVDs or VHS tapes; denominational or religious material.
30 Nov 2017 – After months of campaigning by supporters it has been announced today by NHS England that Glenfield's heart unit will remain open.
Read the full Press release here.  Tune in tomorrow to Radio Fox at 9am to hear a special edition of Arran Smith's Pick-n-Mix Show. Hear the all news direct from Arran's guest, consultant cardiologist Francis Bullock.
Aidan Bolger, Head of Service for East Midlands Congenital Heart Centre, said: "I am delighted by the decision made by the NHS England board today. It puts an end to years of uncertainty, and is a testament to the professionalism, energy and determination of all the EMCHC staff that have fought to ensure our service delivers the highest quality of care to meet the required standards."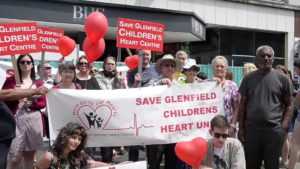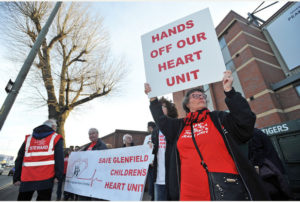 01 Nov 2017 – Sunday 12th November 2017 is Remembrance Sunday.
The Poppy Appeal is the Royal British Legion's biggest fundraising campaign held every year in November, the period of Remembrance.
Remembrance is part of modern British life, culture and heritage. It becomes a particular feature of the public calendar each year when public, private, formal and informal Remembrance events take place throughout the UK.
Remembrance Sunday, which falls on 12 November 2017, is a day for the nation to remember and honour those who have sacrificed themselves to secure and protect our freedom. Although inspired by the Great War Remembrance Sunday honours the fallen in every conflict since. It is not a celebration of war but a mark of respect to everyone who sacrificed their lives so that we today can live our lives in peace.
The inspiration behind the poppy as a symbol of Remembrance. In the spring of 1915, shortly after losing a friend in Ypres, a Canadian doctor, Lieutenant Colonel John McCrae was inspired by the sight of poppies growing in battle-scarred fields to write a now famous poem called 'In Flanders Fields'. After the First World War, the poppy was adopted as a symbol of Remembrance.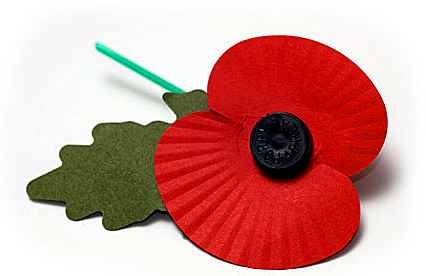 02 Oct 2017 – Monday 2nd October to Sunday 8th October is Dyslexia Awareness week 2017.
Dyslexia is a specific learning difficulty that primarily affects the ability to learn to read and spell. It often runs in families and stems from a difficulty in processing the sounds in words. Some 10% of the UK population are affected.
Daily themes will be re-enforcing the Aims of the British Dyslexia Association taking one aim each day. From Monday to Friday 5 themes are being promoted. #positivedyslexia2017
Monday 2nd Oct –  Early Identification
Tuesday 3rd Oct – Appropriate Teaching Provision
Wednesday 4th Oct – Appropriate Assessments
Thursday 5th Oct – Reasonable Adjustments
Friday 6th Oct – Raising Dyslexia Awareness
For detailed information about Dyslexia Awareness week 2017 click the link.

29 Sept 2017 – After many months of dedicated fundraising Radio Fox is making plans to purchase a new audio desk and upgrade and refurbish our main studio.
Since May 2015 the Radio Fox fundraising team have been working hard to raise funds to purchase a new audio desk. Our present equipment is long past its sell by date and at the end of its serviceable life. So with generous donations from many local businesses, organisations and hundreds of individuals, many of whom are mentioned elsewhere on this website, we have exceeded our goal of raising £10,000 in fact we have raised over £12,000.
Behind the scenes our engineering team have been very busy. We have been upgrading studio 2 with new microphones, CD players, speakers, etc. This is so we can broadcast from studio 2 whilst studio 1 is being refurbished. In the coming months after further consultation with the Radio Fox membership we will be purchasing our new audio desk and begin work on the new studio.
So watch this space for the latest news as Radio Fox moves towards the future in providing the best entertainment for the patients of the Leicester Royal Infirmary and the Glenfield Hospital. At some point in the future when we open the new studio we will be throwing a big party and inviting all the generous people and organisations who helped us reach our goal.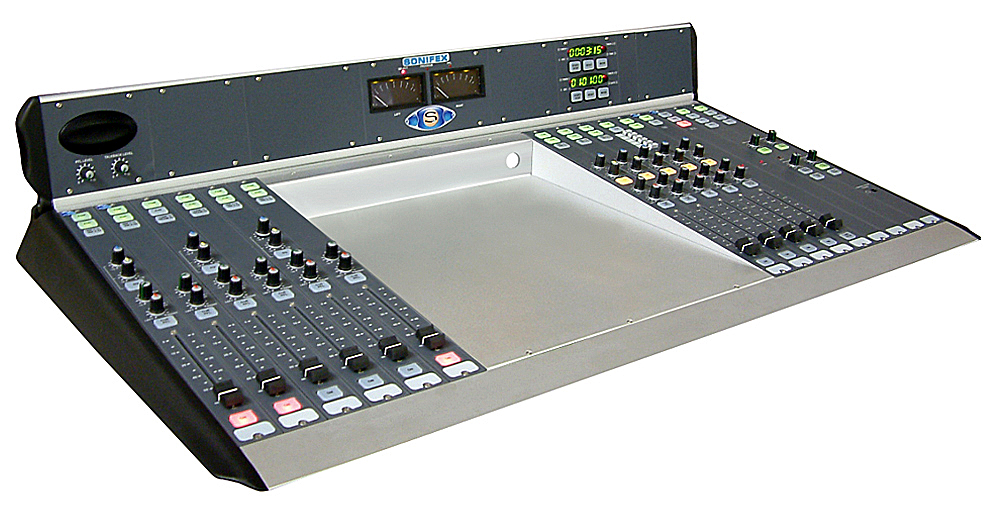 21 Sept 2017 – Check out the dates below and bag yourself a bargain at one of the Leicester Royal Infirmary Pop Up Sales. All profits go to the Leicester Hospitals Charity.
Come and visit the pop Up shop at the Leicester Royal Infirmary and our shops at either the Glenfield Hospital, or the Leicester General Hospital. You'll be doing a good deed as well because all of the profits go to the Leicester Hospitals Charity. Full details below:
Leicester Royal Infirmary:




Pop Up Shop open in the restaurant 10am to 3pm on Wednesday 18th October, Tuesday 21st November, and Friday 8th December.
Glenfield Hospital:




Open in the car park Monday to Friday 9am to 4pm.
Leicester General Hospital:




Open in the car park Tuesday to Thursday 9am to 4pm.
You can also donate unwanted items to the shops. Volunteers are needed to help out at the Pop Up shows. Click on the poster below to see an enlarged view.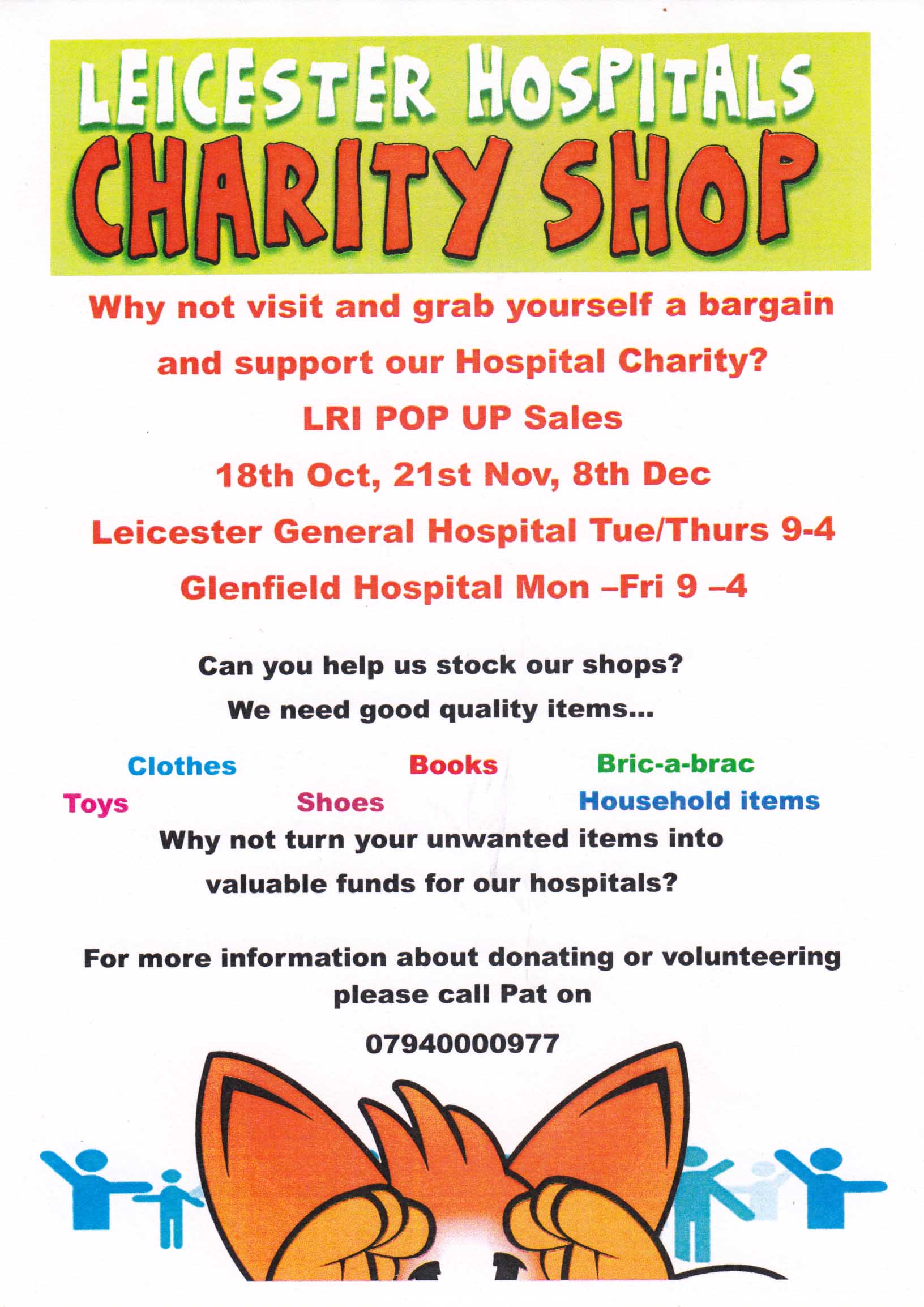 alentee54's RSS Feed