alentee54
This user hasn't shared any profile information
Posts by alentee54
30 Nov 2017 – After months of campaigning by supporters it has been announced today by NHS England that Glenfield's heart unit will remain open.
Read the full Press release here.  Tune in tomorrow to Radio Fox at 9am to hear a special edition of Arran Smith's Pick-n-Mix Show. Hear the all news direct from Arran's guest, consultant cardiologist Francis Bullock.
Aidan Bolger, Head of Service for East Midlands Congenital Heart Centre, said: "I am delighted by the decision made by the NHS England board today. It puts an end to years of uncertainty, and is a testament to the professionalism, energy and determination of all the EMCHC staff that have fought to ensure our service delivers the highest quality of care to meet the required standards."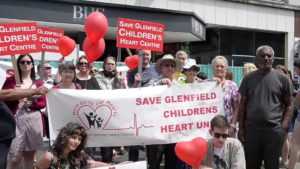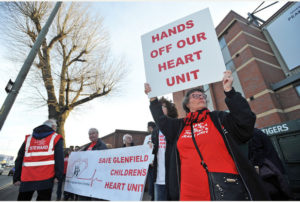 01 Nov 2017 – Sunday 12th November 2017 is Remembrance Sunday.
The Poppy Appeal is the Royal British Legion's biggest fundraising campaign held every year in November, the period of Remembrance.
Remembrance is part of modern British life, culture and heritage. It becomes a particular feature of the public calendar each year when public, private, formal and informal Remembrance events take place throughout the UK.
Remembrance Sunday, which falls on 12 November 2017, is a day for the nation to remember and honour those who have sacrificed themselves to secure and protect our freedom. Although inspired by the Great War Remembrance Sunday honours the fallen in every conflict since. It is not a celebration of war but a mark of respect to everyone who sacrificed their lives so that we today can live our lives in peace.
The inspiration behind the poppy as a symbol of Remembrance. In the spring of 1915, shortly after losing a friend in Ypres, a Canadian doctor, Lieutenant Colonel John McCrae was inspired by the sight of poppies growing in battle-scarred fields to write a now famous poem called 'In Flanders Fields'. After the First World War, the poppy was adopted as a symbol of Remembrance.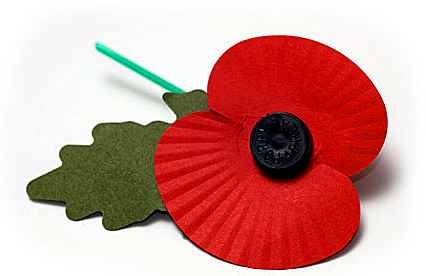 02 Oct 2017 – Monday 2nd October to Sunday 8th October is Dyslexia Awareness week 2017.
Dyslexia is a specific learning difficulty that primarily affects the ability to learn to read and spell. It often runs in families and stems from a difficulty in processing the sounds in words. Some 10% of the UK population are affected.
Daily themes will be re-enforcing the Aims of the British Dyslexia Association taking one aim each day. From Monday to Friday 5 themes are being promoted. #positivedyslexia2017
Monday 2nd Oct –  Early Identification
Tuesday 3rd Oct – Appropriate Teaching Provision
Wednesday 4th Oct – Appropriate Assessments
Thursday 5th Oct – Reasonable Adjustments
Friday 6th Oct – Raising Dyslexia Awareness
For detailed information about Dyslexia Awareness week 2017 click the link.

29 Sept 2017 – After many months of dedicated fundraising Radio Fox is making plans to purchase a new audio desk and upgrade and refurbish our main studio.
Since May 2015 the Radio Fox fundraising team have been working hard to raise funds to purchase a new audio desk. Our present equipment is long past its sell by date and at the end of its serviceable life. So with generous donations from many local businesses, organisations and hundreds of individuals, many of whom are mentioned elsewhere on this website, we have exceeded our goal of raising £10,000 in fact we have raised over £12,000.
Behind the scenes our engineering team have been very busy. We have been upgrading studio 2 with new microphones, CD players, speakers, etc. This is so we can broadcast from studio 2 whilst studio 1 is being refurbished. In the coming months after further consultation with the Radio Fox membership we will be purchasing our new audio desk and begin work on the new studio.
So watch this space for the latest news as Radio Fox moves towards the future in providing the best entertainment for the patients of the Leicester Royal Infirmary and the Glenfield Hospital. At some point in the future when we open the new studio we will be throwing a big party and inviting all the generous people and organisations who helped us reach our goal.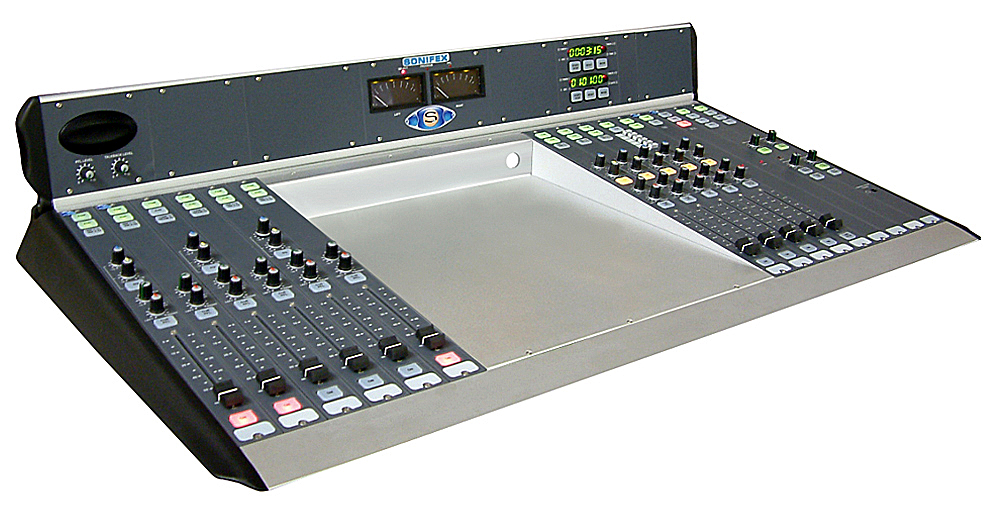 21 Sept 2017 – Check out the dates below and bag yourself a bargain at one of the Leicester Royal Infirmary Pop Up Sales. All profits go to the Leicester Hospitals Charity.
Come and visit the pop Up shop at the Leicester Royal Infirmary and our shops at either the Glenfield Hospital, or the Leicester General Hospital. You'll be doing a good deed as well because all of the profits go to the Leicester Hospitals Charity. Full details below:
Leicester Royal Infirmary:




Pop Up Shop open in the restaurant 10am to 3pm on Wednesday 18th October, Tuesday 21st November, and Friday 8th December.
Glenfield Hospital:




Open in the car park Monday to Friday 9am to 4pm.
Leicester General Hospital:




Open in the car park Tuesday to Thursday 9am to 4pm.
You can also donate unwanted items to the shops. Volunteers are needed to help out at the Pop Up shows. Click on the poster below to see an enlarged view.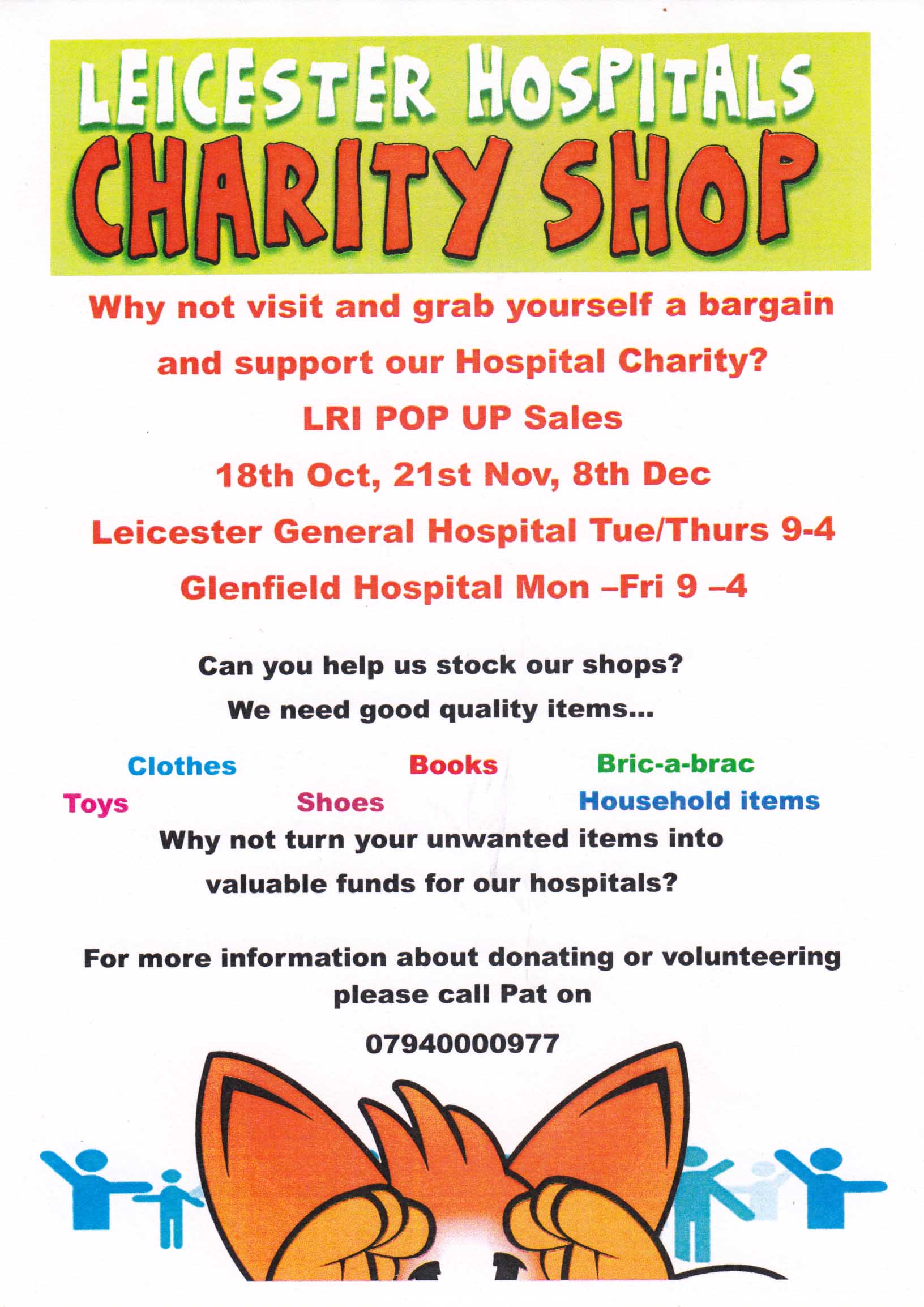 27 August 2017 – On the weekend of the 2nd and 3rd of September the Radio Fox presenters leave the comfy darkness of studio 1 and venture out into the local community to provide the music for two annual events.
Join the Radio Fox Crew out in the local community on Saturday 2nd September and Sunday 3rd September.
Saturday 2nd September we'll be at The Syston Carnival from 12 noon until 4pm providing the music, it's free to get in so why not come along and say hi to your Radio Fox friends. There will be a park full of arena attractions, entertainment and food. The Syston Carnival is held on Central Park, Syston LE7 1HL.
This year's Syston Carnival will be the 40th Carnival since it was restarted in 1977 in conjunction with the Queens Silver Jubilee year. So, in recognition of this milestone, the theme for the 2017 Syston Carnival will be Sapphire & Ruby. Sapphire for Her Majesty the Queens 65th Jubilee year and Ruby for the 40th Carnival.
On Sunday 3rd September, we'll be at the Knighton Park Fun Day from 11am until 5pm, again it's free entry with entertainment from local clubs, live music, a dog show, and many other attractions too.  And let's not forget Radio Fox will be there providing the music and general silliness. Come along and meet the team who are usually to be found indoors all year long playing music for the patients of the Leicester Royal Infirmary and the Glenfield Hospital. The Fun Day is held at Knighton Park, Palmerston Way Leicester LE2 3YN
Come and see if we really do have 'faces for radio'…
17 August 2017 – When we say the Good Fairy we mean the HSBC Bank, Society and Engagement section.  So a big thank you to all those kind people involved at the HSBC for being so generous.
With this fabulous donation our fundraisers have now raised £12000 towards our new studio and audio desk.
Thank you to everyone who has donated and worked towards this moment. Watch this space for more news of our progress in the coming months.
HSBC provide financial contributions to community projects and charities, and thousands of HSBC employees get involved by volunteering their time and sharing their skills. We believe that education, health and natural resources are essential to resilient communities.
In 2016 HSBC Bank plc and HSBC Holdings plc gave more than £29.1 million in charitable donations to charities.

13 August 2017 – On this Sunday's edition of Brenda's Bag our trusty Radio Fox cleaner interviews volunteer co-ordinator Penny Hefferan to discuss the sighted guide service My Guide.
My Guide is a service provided by Guide Dogs. My Guide aims to support blind and partially sighted people to get out and about and do the things they want to do. The My Guide service has vetted and appropriately trained volunteers who use guiding techniques to help people with sight loss to work towards the mobility goals they want to achieve. This could involve accessing activities and places of interest in the local community, learning familiar routes and improving fitness.
The My Guide service can also provide training in sighted guiding techniques to friends and family in order for them to acquire the skills to guide safely. If you would like to be a sighted guide and make a special difference to someone's life in Leicester click on the links below and get involved. Or call Penny Hefferan on 0118 9838882.
Listen to the Radio Fox cleaner Brenda as she meets Penny Hefferan and her guide dog Questa to talk about the My Guide service and guide dogs in general. Will Questa let Penny hand over Brenda's official pork pie? To find out Listen Again to the entire show by clicking here.  Brenda, Penny, & Questa
Penny and Brenda also discuss how modern technology has made a big impact the lives of people with sight issues.
Just for fun checkout Guide Mogs For The Blind to see why dogs are preferred for guiding.
For more information call Penny Hefferan on 0118 9838882 or alternatively email penny.hefferan@guidedogs.org.uk
Click on the following links to find out more.
My Guide
Sighted guiding leaflet
Guide Dogs

5 July 2017 – From today you can hear all your favourite Radio Fox shows and presenters when you want to with our free catch up service that we are calling Listen Again.
Missed a Radio Fox show? Now you can catch up using our totally free Listen Again service. Nothing on the telly? Catch up on some great Radio Fox shows with Listen Again. Listen again to some of our Hospital Radio Association (HBA) award winning shows featuring specialized music shows, interviews with celebrities and hospital staff, comedy, drama, but most of all great music and a friendly voice. All you have to do is click the Listen Again tab at the top of this web page. Click here to go to the Radio Fox Listen Again page.
The Radio Fox Listen Again service uses the Mixcloud online streaming service. Click here to find out What is Mixcloud? Using Mixcloud's many features you can create your own favourite radio show playlist.   If you are a Facebook user you can join the Radio Fox Mixcloud and get updates whenever new Radio Fox shows are uploaded or Like the Radio Fox Facebook page to receive Listen Again updates.
Users can also download a Mixcloud app to enable their smartphones to Listen Again.
Mixcloud does its best to detect the music being played and creates a titled playlist. It also offers listeners the option of buying and downloading the track from their partners.
Click on the button below to begin your Radio Fox on Mixcloud experience.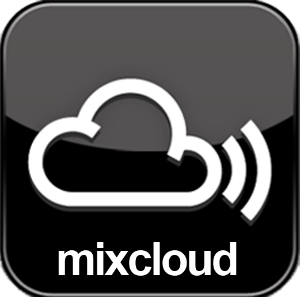 21 June 2017 – Patients from four hospital wards will get specially created radio shows supplied on CD and designed to bring back memories of a bygone era. They will hear tunes, newsreels, and advertisements from the 1930s to the 1970s. All created by the volunteer presenters of Radio Fox.
The first Radio Nostalgia launch shows will be broadcast to patients at Leicestershire Partnership NHS Trust's (LPT) Bennion Centre on Tuesday 27th June.  The centre, on the Glenfield Hospital site, has two wards for older people with general mental health conditions.
This will be followed by a further broadcast at the Evington Centre on Tuesday 11th July.  The Evington Centre includes two wards for people in the advanced stages of dementia.
The initial concept began when Peter Hirst from the band Refuge appeared as a guest on the Jonny Bance Show on Radio Fox. A chance meeting of like minded people and the idea snowballed from there. Pete has been instrumental (no pun intended) from the start working behind the scenes literally making Radio Nostalgia happen.  The music concept and compilation were created by Hospital Radio Fox, a free 24/7 radio station manned entirely by volunteers who broadcast to the patients of the Leicester Royal Infirmary and the Glenfield Hospital. From any computer, smartphone, tablet, or laptop you can tune in to Radio Fox 24 hours a day by clicking Listen Live. You can also listen live via this website.
The first 2 disc compilation was called Alan T's Tea Dance and some of the music choices on the CDs were suggestions from the Older Persons Wellbeing team as being some of their patient's favourite songs.
With additional live music on both launch days from three-piece acoustic band Refuge.
Lyn Williams, service manager for mental health services for older people, said: "These broadcasts have been made specifically for older people. It helps elicit memories about how radio used to be with music and advertisements from their era that they can make connections with. It enhances wellbeing for people who have cognitive difficulties.  It brings back past memories from their lives. This has not been tried anywhere else as far as we know."
Over the past two years LPT has brought live music onto its wards to entertain adult and older patients with mental health issues. Patients regularly sing and dance along as Pete Hirst's band Refuge play a series of classic tunes including ones made famous by Elvis, Motown, and many others.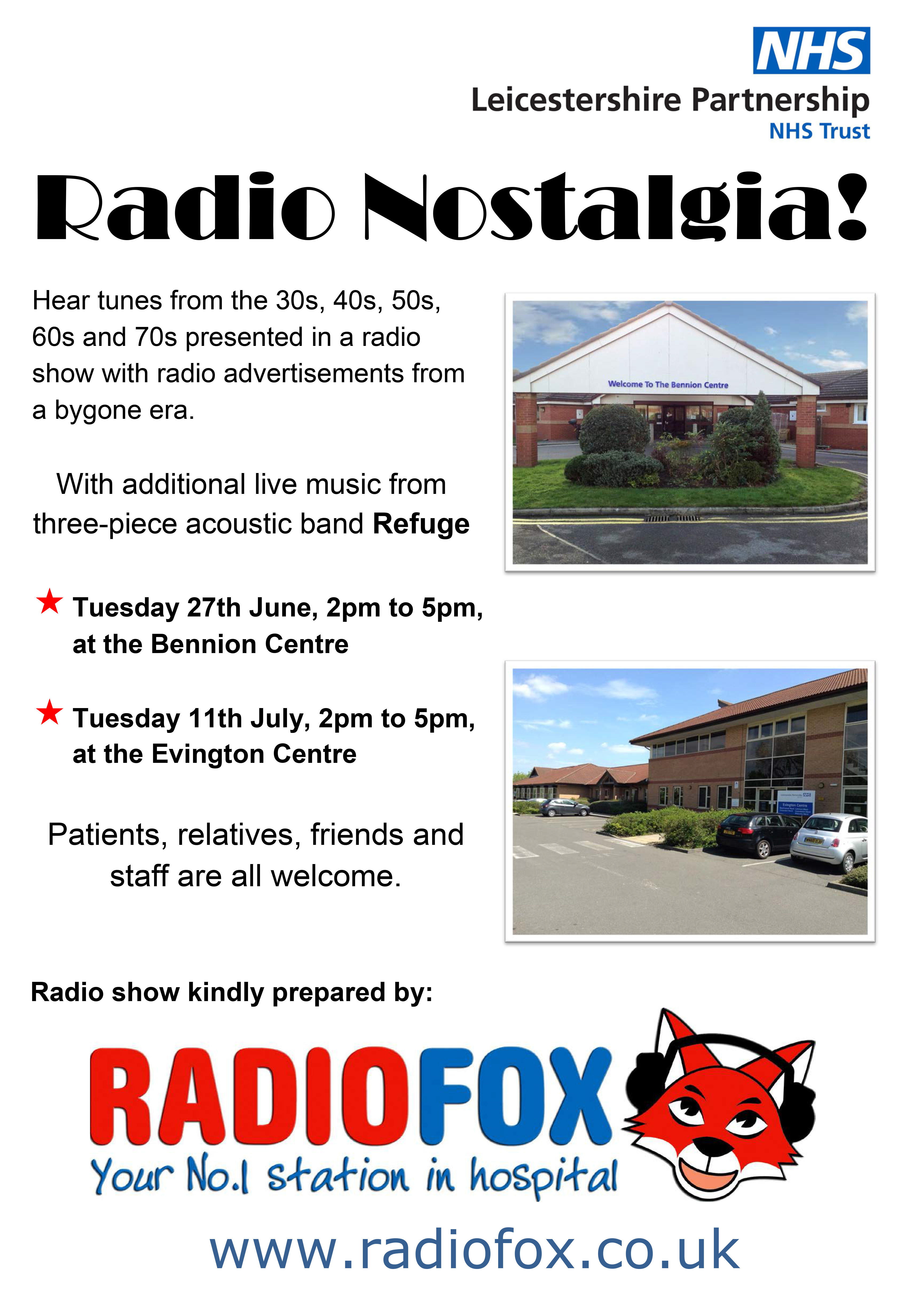 alentee54's RSS Feed