Studio Upgrade
Radio Fox receives no official funding. Therefore for the past 2½ years the volunteer members of Radio Fox have been engaged in continuous fundraising to enable us to purchase a new audio desk. With generous donations from local businesses, organisations, and individuals (listed elsewhere on this website) the Radio Fox fundraisers have raised the impressive sum of £12,000. With this amount not only are we going to buy our new audio desk but we are going to refurbish the entire studio 1 facility.
Timeline:
May 2015:  The pledge to raise money to buy a new desk was made by our Director of Public Relations Marie Smith at the Radio Fox Annual General Meeting.
July 2015:  First fundraising book sale held at Glenfield Hospital. With many more to follow.
September 2015:  First of many fundraising letters sent to local companies. With many more to follow.
August 2017:  £12,000 fundraising target reached.
30th November 2017:  New audio desk ordered.
10th January 2018:  New audio desk delivered.
30th January 2018:  Studio 1 closed down and and work begins removing old desk and stripping out carpet and wall coverings.
First weeks progress.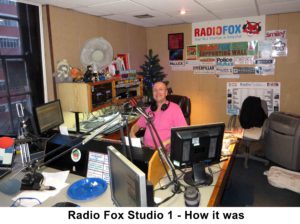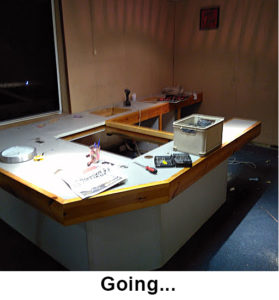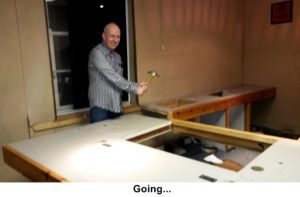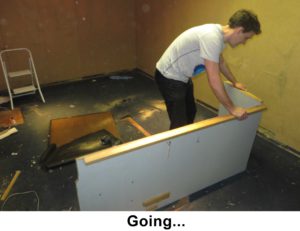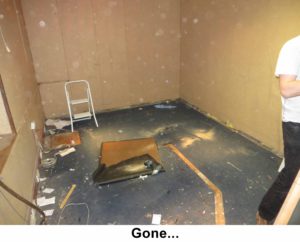 Second weeks progress.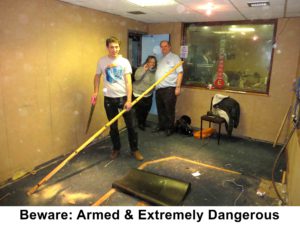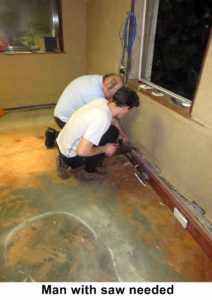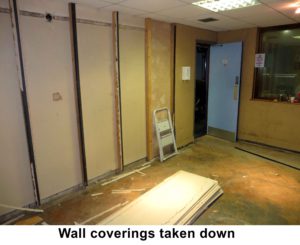 Third weeks progress.
Trust me overalls and face masks were worn.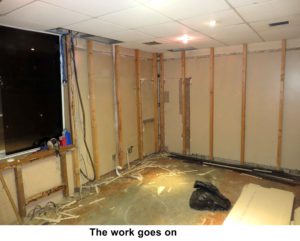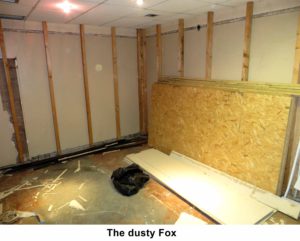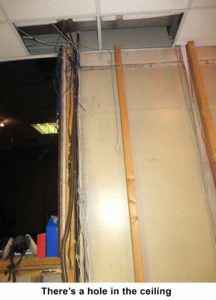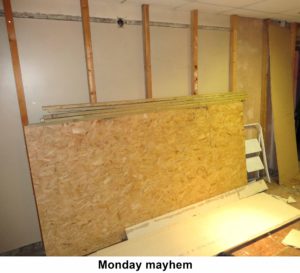 Week 4.
Loads more hard work. Much tea was drunk. No pictures as one empty room looks like another.
Week 5.
Arran Smith joins the grafters. Alan T lives up to his name making tea for the troops. No pictures as one empty room still looks like another.
Onwards and upwards.
We're keeping the new studio under wraps until the big reveal. It's a few months off yet but you can be sure the first photos will appear on this website first. Even the Radio Fox members haven't had a peek.