Listen Live
It is always easy to tune in to Radio Fox no matter where you are and it is always free!
Click the

Tunein

or the 

UK

online

Radio

logo below to Listen Live to

Radio

Fox

right now.
Or click the 

My Player

 button to hear

Radio

Fox

on your computers audio player.


  In Hospital
You can enjoy Radio Fox for free via your bedside Hospedia console.  We can be found on channel one under the radio option (we're marked as 'hospital radio').
You may need to register with Hospedia, but there is no charge for listening to radio – and you can even contact us for free by pressing the Grey Button on your bedside handset at the Leicester Royal Infirmary or by dialing *800 (star 800) from The Glenfield Hospital. From outside of the hospital our landline telephone number is 0116 2585555. You may also send a text message to the studio on 07376 831563. You can also email the studio on studio@radiofox.co.uk. You can also make a request for a patient from this website by clicking here: Request a song
On the children's wards at the Royal Radio Fox is available through speakers located on most wards – simply switch them on to enjoy our programmes.
If you have difficulty using your Hospedia consoles, and own a smartphone or tablet, you can listen to us via the internet – please see below for details.
At Home
Away from hospital you can continue to enjoy our award winning programmes by listening via the Tunein Radio or UKonlineRadio website or by clicking on the My Player button.
All services are free to use. The quality of the streaming audio may vary depending on your internet connection. Clicking the images below will take you to the relevant websites.   Also you can listen to Radio Fox on an Internet Radio tuner and if you have a Smart Television (one that can connect to the internet) you can listen to Radio Fox on your telly as well.
Click the

Tunein

or UK

online

Radio logo or the

My Player

Button below to Listen Live to Radio Fox right now.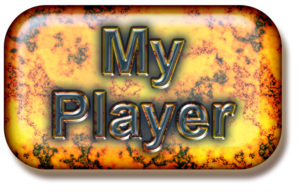 Out & About
If you're a smartphone owner you can listen to Radio Fox anywhere in the world by downloading the Tunein Radio App for iPhone, Android, Blackberry and Windows handsets.
Please note that you may incur data charges when streaming audio via your smartphone depending on your location and network provider.