Presenters A-L
ALAN T
Presenter of the Wednesday Edition of the Patients Request Show and Weekend Overnight, Alan is also our Director of Broadcasting, co-editor of our patients magazine, engineering deputy and updates this website, phew. In 2016 Alan T's It's That Soul & Motown Show was nominated for Best Specialist Show 2016 in the national Hospital Broadcasting Association awards 2016. To see Alan T's full presenter profile Click Here
---
ANDY VALENTINE
A member since 2000, Andy brings you the long running Sunday morning show Pirate Dayz.  Back to the days when pirate radio ruled the airwaves with authentic pirate radio jingles and radio adverts. To see Andy Valentine's full presenter profile Click Here
---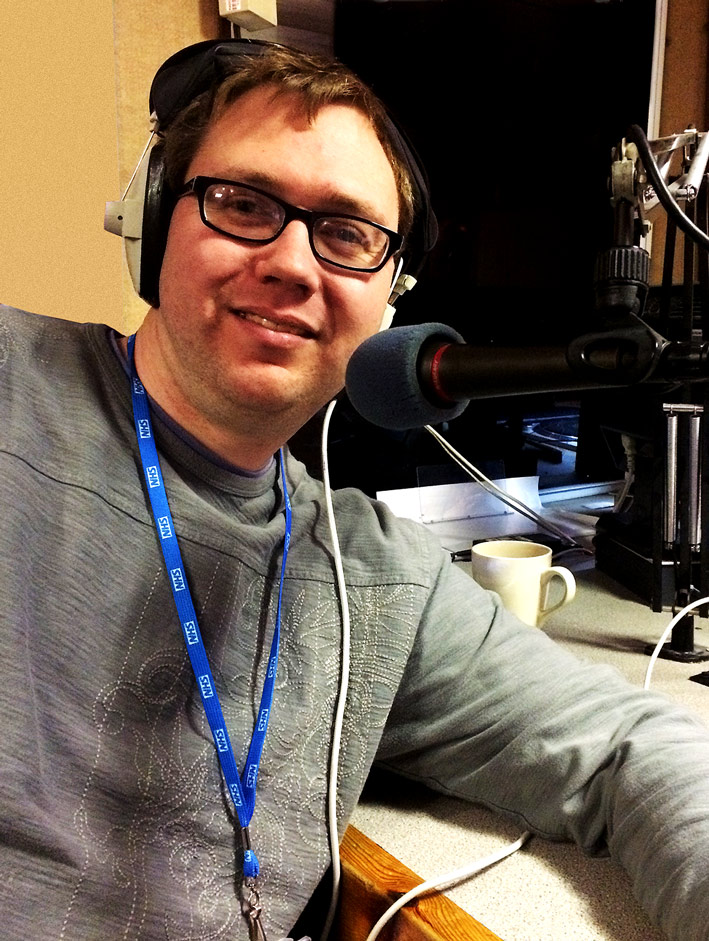 ARRAN SMITH
Radio Fox new face Arran hosts the popular Friday show Arran's Pick-n-Mix. With a great selection of music, patients requests and, interviews with guests from the UHL staff and the world of charities.
---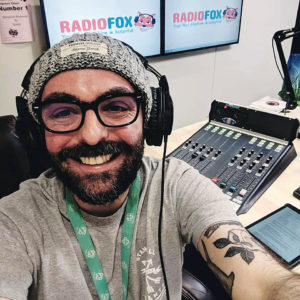 BEN RUTTER
Bright and early from 8am Ben brightens up your Saturday mornings with competitions and giggles on the Saturday Breakfast Show. So unless you have a mug of tea and a bacon butty in each hand there's no better way to start your Saturday. To see Ben's full presenter profile Click Here
---
CLIFF WHEATCROFT
Cliff is our longest serving presenter, hosting the Saturday morning request show known as The Brunch Box for over 25 years as well as presenting the ever popular Ska Ship on Thursdays.  Cliff is also a member of Radio Fox Sport. To see Cliff's full presenter profile Click Here
---
CHRIS BRUCE
Chris can be heard on the Radio Fox Sports Show every Saturday.
---
EMILY CREWE
Emily brings the glamour to Tuesday nights on Radio Fox, hosting the Tuesday edition of our Patients Request Show and also brings you an hour of eighties tunes in OMG It's The Eighties. Tune in to become a coconut and hear tales of the fluffy blue unicorn….!!  In 2016 Emily was nominated for Female Presenter Of The Year in the national Hospital Broadcasting Association awards 2016. To see Emily's full presenter profile Click Here
---
DAN CREEDON
Radio Fox's resident Thespian Dan presents the Monday edition of our Patients Request Show, and occasionally assists on the Tuesday Patients Requests Show with Emily Crewe .  To see Dan's full presenter profile Click Here
---
FLUFFY BLUE
You may have thought the Fluffy Blue Unicorn was a figment of Emily's imagination, but no she really exists.  Join Emily the First Lady of Tuesday Nights and see if you can spot where fantasy joins reality.
---
JAS MINHAS
Get Jammin' with Jas every Friday evening as he brings the party to your bedside. Jas is also one our leading sporting pundits on the sporty side of Radio Fox – Radio Fox Sport.  Listen to Jas on Saturdays to hear the latest reports live from the Leicester City and the Tigers grounds.  Jas also hosts That's Entertainment at 5pm on Friday's. Tune to hear celebrity interviews and local entertainment news.
---
JOHNNY KERSHAW
Johnny helped out on and co-presented a number of our request shows before hosting our Friday lunchtime programme.  You can listen to The Johnny Kershaw Show from 1pm as he plays you great music including patients requests. Johnny visits The Glenfield Hospital every Thursday to deliver prizes and collect your requests for his Friday show.  Johnny Kershaw is also a member of the Radio Fox Sport team. To see Johnny's full presenter profile Click Here.  Listen to the Johnny Kershaw Show here.
---
KRISTIAN HARDING
Kristian is one of the newer members of the Radio Fox team.  Listen in to Mr Kristian's Indie Show every Tuesday afternoon from 4pm until 6pm.
---