Presenters M-Z
MARIE SMITH AKA 'SMIFFY THE GIRL WONDER'
Listen in to Marie as she opens Brenda's Bag every Sunday from 12pm until 2pm. She also co-presents The 6-2-8 Show every Friday with Michael Lord. Beyond the studio Marie is currently the Radio Fox Director of Administration and heads up our team of fundraisers. To see Marie's full presenter profile Click Here  To listen to Marie Click Here  
---
MATT LEO
Shakin Stevens fan Matt has been involved with Radio Fox since the early days including stints on the committee.  Catch him every other Sunday on Matt's Music Box.  Matt is currently the Vice Chairman of Radio Fox.  Listen to Matt's Music Box here. To see Matt's full presenter profile Click Here
---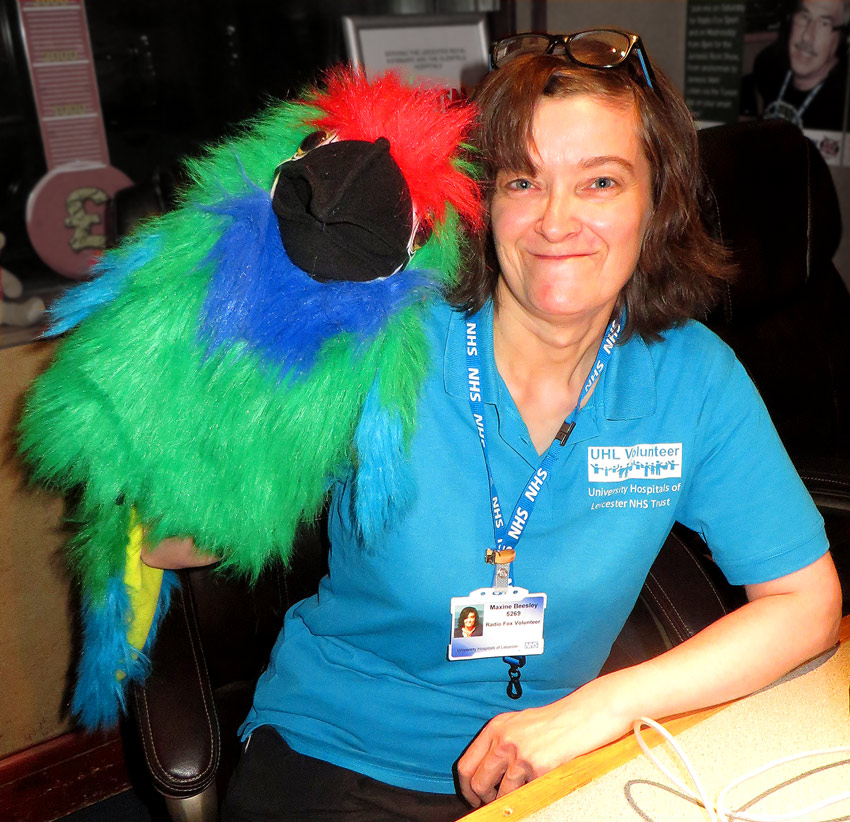 MAXINE BEESLEY
Radio Fox new girl on the block Maxine can be heard on Friday as part of the Johnny Kershaw Show from 1pm. The parrot's name is Chicko by the way. A parrot called Chicko who knew…! More on Maxine here.
---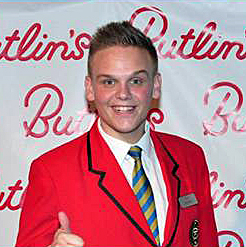 MICHAEL GOFF AKA MIKEY G
Michael is currently the newest member of the Radio Fox team. Listen to Michael at 8pm every Monday on the Patients Request Show. In a previous career Michael was a Butlins redcoat.
---
MICHAEL LORD
Michael joined Radio Fox in 2008 and presents The Show With No Name every Wednesday morning from 8am and is the station Production Assistant. Michael is a vital part of the Radio Fox music machine. You can hear Michael on The 6-2-8 Show, every Friday from 6pm. To see Michael's full presenter profile Click Here
---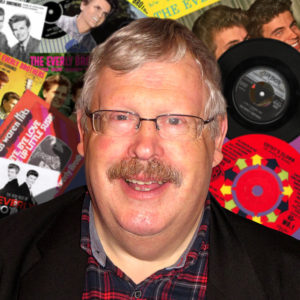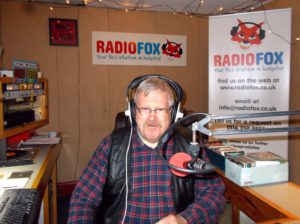 MIKE ROWBERRY
Listen to Mike on his Wonderful Wednesday Show every Wednesday from 7pm.  Mike makes Wednesday the new Friday visiting every genre of popular music from opera to electro-swing via rock, the Blues, and Buddy Holly.  Mike joined Radio Fox in early 2014.
---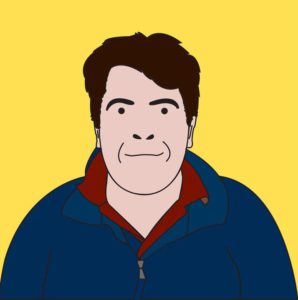 PAUL KNIGHT
He's the Radio Fox Professor of Musicology and a familiar face around the wards. Listen to Paul every Wednesday from 8pm on the Patients Request Show. As Ry Cooder's biggest fan you can be sure of some great music.
---

PETE BRACEY
Honorary member Pete is our long serving Director of Engineering. He makes, he mends, he repairs. You can hear Pete on air on the Monday edition of Late Night Radio Fox.  Every Monday from 10pm. Great music for after dark including the comedy spot, a whole episode of a classic British comedy programme. To see Pete's full presenter profile Click Here
---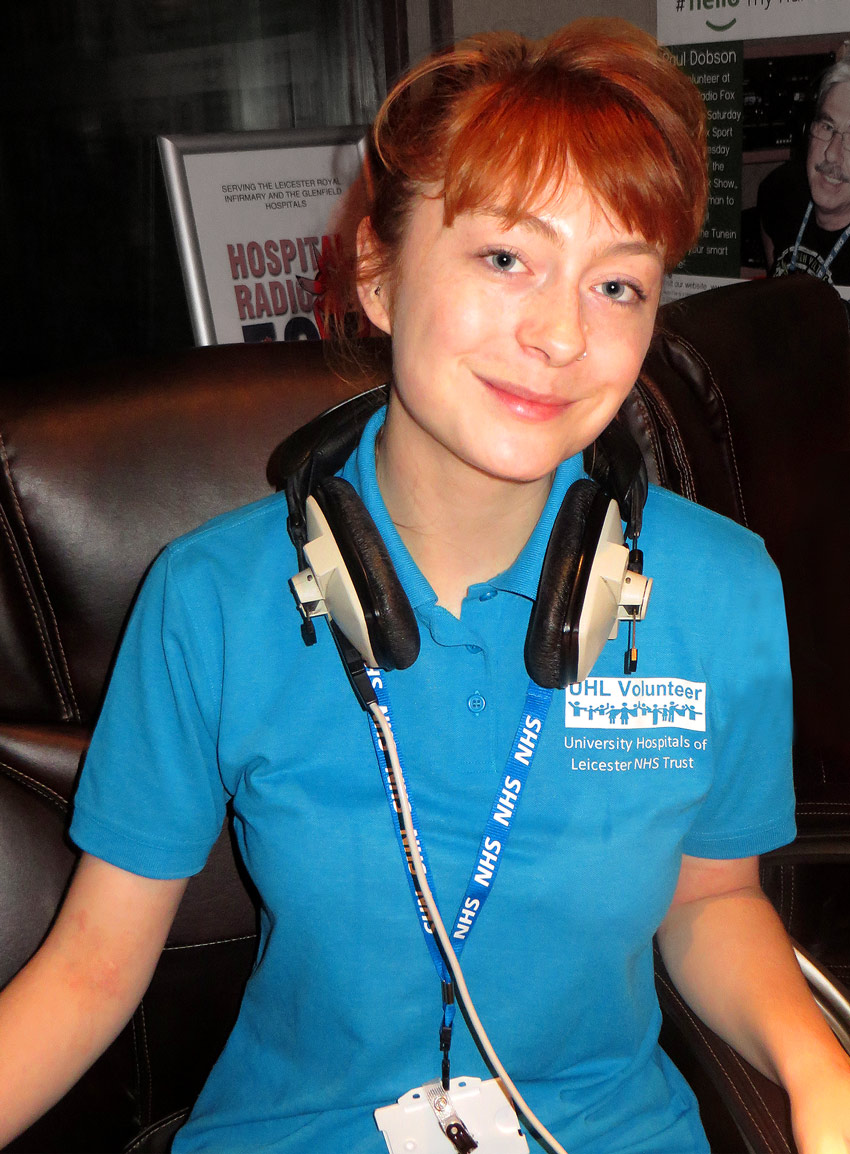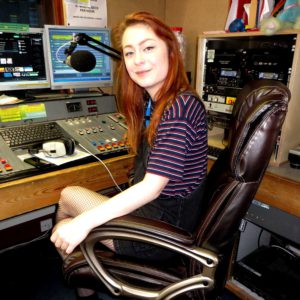 REBEKAH WHELAN
Rebekah is another Radio Fox new recruit. She can be heard on Whelan Around The World from 7pm on Mondays. It's a show featuring world music old and new. Plus a new country roundup. Rebekah has a Japanese language degree and is definitely not a secret fan of Justin Bieber.
---
RICHARD LEATHERLAND
Richard is a familiar face as a volunteer round the wards of the Royal and a familiar voice on air, hosting the Sixties Scene, Seventies Scene & The Sunday Selection shows on Thursdays and Sundays with Ruth Carroll.  On Saturday's he becomes 'Rockin' Rick' on the Leather and Denim Rock Show.  Richard is part of the record librarians team. To see Richard's full presenter profile Click Here
---
RUTH CARROLL
Ruth can be found hosting the Sixties Scene, Seventies Scene & The Sunday Selection with Richard and presents her own unique Library Show every Tuesday afternoon.  Along with Richard she is also one of our record librarians. To see Ruth's full presenter profile Click Here
---
SHELLEY TAYLOR
If you're an early riser you can listen to Shelley from 6am every weekend.  She's the Radio Fox early bird.
---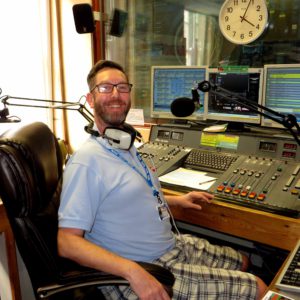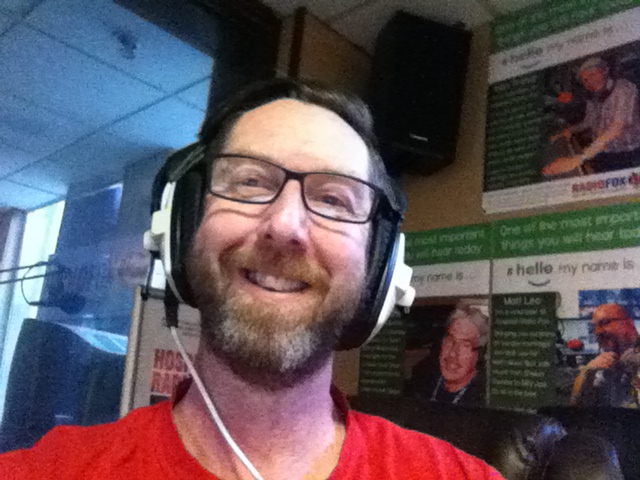 STUART MORTON
Stuart is the very latest recruit to join Radio Fox, you can hear Stuart every Sunday from 6pm on The Sunday Selection request show with Richard Leatherland. Join Stuart from 8pm every Friday for Stu's Salute To The Weekend. It's the perfect eclectic playlist to begin the weekend.
---
TINDY C
Award winning Tindy hosts Moves Like Chaggar Show with Tindy C every other Wednesday from 1pm, bringing you music, interviews, Bollywood gossip, Bhangra & Urban music plus guests and more. In 2016 Tindy C won the bronze award for Female Presenter Of The Year in the national Hospital Broadcasting Association awards.
To see Tindy's full presenter profile Click here. To visit the Tindy C website Click here.
---
WITOLD SZLAMP
Witold (pronounced Veetold) is one of the Radio Fox fundraising team.  Witold also presents 'The Szlamp Collection' show which is broadcast from time to time. To see Witold's full presenter profile Click here
---
Please note this is not the full gallery of Radio Fox members, we are adding additional photos over the coming months.  We would like to thank Smile Publishing for the use of some the photos in this section