Uncategorised
16 Jan 2018 – From top to toe, water helps every bit of your body to work better. Hospitals can get very warm and dry and it can be easy to forget to drink regularly. And drinking plenty every day is one of the best ways to make you feel good all over.
The charity, Royal Voluntary Service (RVS), is making this easy with our Hydrate Feel Great campaign with special offers running in our Leicester Royal Hospital shop and cafe from 16 January until 12 February.
If you don't drink enough, you might feel tired, and your memory and reactions may not work as well as they could. You could be more at risk of slips, falls and other accidents. Good hydration is also essential for keeping all your personal plumbing working well. So here are our favourite 'sip tips' for staying well hydrated and feeling in fine fettle.
1  Aim for 8 – 10 a day
The British Nutrition Foundation recommends 8 to 10 drinks each day, to replace the fluids you lose naturally.
 2  Don't wait until you're thirsty
As you get older you may find you don't feel the sensation of thirst as much as you did, so make a point of having a drink regularly.
3  Keep it close
When you sit down to watch TV or read, keep a drink by you.
4  Looks count
Ice and a slice and your favourite glass can make plain water look much more enticing.
5  Souper foods
You can get around 20% of the water you need from the right food. Soups and stews are good, and fresh fruit and vegetables are up to 80% water.
 6  The straw test
One simple way to keep an eye on your hydration is to glance at the loo and check your urine colour. Pale straw colour is fine; if it's darker, drink a bit more.
7  Don't restrict your drinking
Sometimes people worry about drinking late in the day, because it might mean having to get up in the night. If it's an issue, drink a bit more earlier on.
8  Not just water
Tea, coffee, herbal teas, hot chocolate, milk drinks, fruit juices, smoothies and fizzy drinks all provide water (though drinking sweet drinks frequently is best avoided).
 9  Can you drink too much?
It's very unlikely. The signs would be going to the loo frequently and very pale urine.
10  When you might need more
You can get around 20% of the water you need from the right food. Soups and stews are good, and fresh fruit and vegetables are up to 80% water.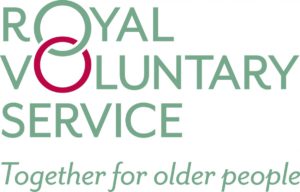 2 Jan 2018 – A big 'Foxy' Happy New Year from all your volunteer presenters at Radio Fox. We're hoping it is going to be a big one for us!
2018 promises to be a big year for Radio Fox. Not only will it be our 30th birthday in April but after 18 months of fundraising we are ready to take delivery of our new audio desk in January. We would like to thank all the local businesses and organisations of Leicestershire who generously gave donations to enable this to happen. We also intend to refurbish our main broadcasting studio. Once this has been completed we propose to have a grand opening of our new studio facility with ribbon cutting and champagne all round. All the local businesses and individuals who made it possible will be invited.  Keep your eye on this website to see how we are progressing.
Talking of champagne, congratulations are in order for Radio Fox volunteer presenter Tindy C for being nominated for a national hospital radio award for best female presenter in the Hospital Broadcasting Association awards 2018. Tindy is no stranger to the HBA awards having won in previous years.
No doubt there will still be challenges to be overcome in 2018 but the Radio Fox volunteers are more than ready for the task ahead.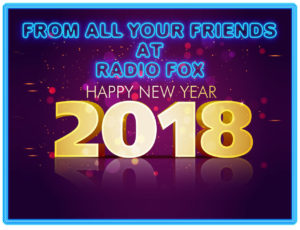 12 Dec 2017 – This Christmas hundreds of older people will have to stay in hospital because they are not well enough to go home. Could you donate a present to help make someone's Christmas special?
Once again UHL Volunteers Services is joining forces with Age UK Leicestershire & Rutland and Leicestershire Partnership NHS Trust to encourage local people to donate presents for our older patients too poorly to leave hospital this Christmas.
Following the success of this campaign in previous years, we want you to help us make Christmas Day special again this year.
How to donate
It's really easy! Just print off a gift tag for the campaign (link below), before attaching it to a small gift bag filled with goodies! You don't need to spend a lot of money to make someone smile – we suggest items add up to no more than £10. Full details below on our poster. Please put our poster up in your place of work. Please place your gifts into a gift bag, do not wrap up the gifts.
We have listed a few recommended items, plus items we are unable to accept. We would appreciate it if these lists could be followed as it helps our Volunteers when they check and distribute the gifts.
Where to donate
You can take your gift bag to the main receptions at one of our three hospitals – Glenfield, the General and Royal Infirmary – and any of the Age UK shops, resource centres and offices across Leicester, Leicestershire and Rutland will accept gifts for our elderly patients.
Last donations accepted in the three main hospital receptions and the AGE UK shops and resource centres on Thursday 14 December 2017.
Suggested gifts
Lip balms, hand lotions, foot lotions, hand wipes, Soaps, body wash or deodorant, Slipper socks or bed socks, Chocolates, biscuits, sweets, cereal bars, Halal / Indian sweets (not homemade), Cordials, original, herbal or flavoured tea-bags, hot chocolate or coffee sachets, Pens, pencils, notepads, notelets, cards, books and puzzle books
To prevent infection: we will only be able to accept new items in their original packaging and gifts placed in a gift bag and not wrapped in paper. All purchased food products must be in a sealed package and still in date.
Unfortunately we are not able to accept edible homemade gifts (cakes, sweets etc), electrical items, used books, DVDs or VHS tapes; denominational or religious material.