admin
This user hasn't shared any profile information
Posts by admin
An EGM was held on 26th June 2020 and it was agreed that all assets and funds of Hospital Radio Fox would transfer to the new UHL Hospital Radio station.  It was also agreed that charity would now close.
Thank you to all the support from the volunteers, UHL staff and patients over the years. Hospital Radio will be carrying on in the same studio but with a new name and direction.
From 31st December 2019 , The studios at the Leicester Royal Infirmary which has been home to Radio Fox for the last three decades, will become the home of the new "one station" which will ultimately be covering the three hospital sites of The UHL (Leicester Royal Infirmary, Glenfield Hospital and Leicester General Hospital)
January will be a transition period With no live programmes but there will be a lot of behind the scenes activity.
Wishing you a fabulous new year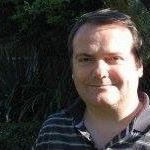 Wayne volunteered for a number of years at Radio Fox working on a request show and his own Classical show on Sunday.
Wayne's daughters chosen charity for the funeral is Radio Fox which is a lovely very kind gesture.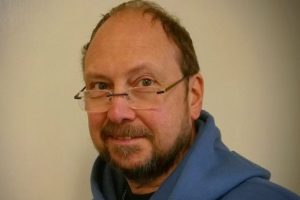 10 Apr 2018 – Radio Fox would not exist with out the hard work and dedication of Graham.  All our thoughts are with his Family.
16 Nov 2017 – This Christmas hundreds of older people will have to stay in hospital because they are not well enough to go home. Could you donate a present to help make someone's Christmas special?
Once again UHL Volunteers Services is joining forces with Age UK Leicestershire & Rutland and Leicestershire Partnership NHS Trust to encourage local people to donate presents for our older patients too poorly to leave hospital this Christmas.
Following the success of this campaign in previous years, we want you to help us make Christmas Day special again this year.
How to donate
It's really easy! Just print off a gift tag for the campaign (link below), before attaching it to a small gift bag filled with goodies! You don't need to spend a lot of money to make someone smile – we suggest items add up to no more than £10. Full details below on our poster. Please put our poster up in your place of work. Please place your gifts into a gift bag, do not wrap up the gifts.
We have listed a few recommended items, plus items we are unable to accept. We would appreciate it if these lists could be followed as it helps our Volunteers when they check and distribute the gifts.
Where to donate
You can take your gift bag to the main receptions at one of our three hospitals – Glenfield, the General and Royal Infirmary – and any of the Age UK shops, resource centres and offices across Leicester, Leicestershire and Rutland will accept gifts for our elderly patients.
Last donations accepted in the three main hospital receptions and the AGE UK shops and resource centres on Thursday 14 December 2017.
Suggested gifts
Lip balms, hand lotions, foot lotions, hand wipes, Soaps, body wash or deodorant, Slipper socks or bed socks, Chocolates, biscuits, sweets, cereal bars, Halal / Indian sweets (not homemade), Cordials, original, herbal or flavoured tea-bags, hot chocolate or coffee sachets, Pens, pencils, notepads, notelets, cards, books and puzzle books
To prevent infection: we will only be able to accept new items in their original packaging and gifts placed in a gift bag and not wrapped in paper. All purchased food products must be in a sealed package and still in date.
Unfortunately we are not able to accept edible homemade gifts (cakes, sweets etc), electrical items, used books, DVDs or VHS tapes; denominational or religious material.
Did you know that you can request a song via this website?
Visit the 'Your Radio Fox' page in the programme information drop down list and you'll find an online request form. Fill in the details and we'll play your favourite song on our next available request show!
We can only play songs for listeners in the Leicester Royal Infirmary and the Glenfield Hospital, but friends and relatives are of course welcome to request a song for a loved one in hospital and you can hear it played via our streaming service.
Rock music is set to return to Radio Fox.
From this Saturday (27th July) Richard Leatherland will be hosting The Leather & Denim Rock Show.  The new programme will bring a rounded mix of classic rock just right for a Saturday night, including a featured group, album and year amongst other treats.
Richard was the regular stand in presenter on the long running Classic Rock Show, which ended earlier this year after Pete Bracey and Dave Rowe decided to take a break from presenting.  He's also no stranger to our Saturday line up, having been a regular presenter on our Saturday morning request show.
The Leather & Denim Rock Show can be heard between 8 & 10pm this Saturday and on 3rd August before it moves to its regular start time of 7pm from 10th August.  Our popular Dancezone programme moves to a new time of 9pm from 10th August with Joe Shikely continuing to play classic floor fillers from the last 25 years.
This Wednesday (12th June) Julie Foy is our special guest on the Matt & Dean Show!
Julie played Tracey in the classic kids TV show Jossy's Giants, a big favourite amongst presenters of a certain age at Radio Fox!  The show, written by legendary darts commentator Sid Waddell, ran on BBC1 between 1986 and 1987.
You can hear the interview as part of the newly extended Matt & Dean show between 10 and midnight on Wednesday.
Did you know that you can listen to Radio Fox even when you're not in hospital?
Radio Fox is now streaming via the FREE Tunein radio app, which is available on smartphones or via your computer.  Once you're on Tunein, search for Radio Fox and once you see our Foxy logo, you'll know you've got the right station!
Our streaming service means that friends & relatives can also hear songs they've requested for loved ones in hospital – if you'd like a song playing for someone you know in the Royal or Glenfield, go to the 'Presenters & Shows' drop down list at the top of this page and select 'Your Radio Fox' – you'll find an easy to complete form there.
For further details on our streaming service check out the 'listen live' section elsewhere on this website.
Radio Fox has made a new promotional video available on its Youtube channel.
Produced by Your Radio Fox presenter Kathryn Smith, the video features interviews with members and a look behind the scenes at Leicester's award winning hospital radio service.
View the video for yourself by clicking on the link to our Youtube channel elsewhere on the homepage.
admin's RSS Feed