Radio Fox launches its Listen Again service
5 July 2017 – From today you can hear all your favourite Radio Fox shows and presenters when you want to with our free catch up service that we are calling Listen Again.
Missed a Radio Fox show? Now you can catch up using our totally free Listen Again service. Nothing on the telly? Catch up on some great Radio Fox shows with Listen Again. Listen again to some of our Hospital Radio Association (HBA) award winning shows featuring specialized music shows, interviews with celebrities and hospital staff, comedy, drama, but most of all great music and a friendly voice. All you have to do is click the Listen Again tab at the top of this web page. Click here to go to the Radio Fox Listen Again page.
The Radio Fox Listen Again service uses the Mixcloud online streaming service. Click here to find out What is Mixcloud? Using Mixcloud's many features you can create your own favourite radio show playlist.   If you are a Facebook user you can join the Radio Fox Mixcloud and get updates whenever new Radio Fox shows are uploaded or Like the Radio Fox Facebook page to receive Listen Again updates.
Users can also download a Mixcloud app to enable their smartphones to Listen Again.
Mixcloud does its best to detect the music being played and creates a titled playlist. It also offers listeners the option of buying and downloading the track from their partners.
Click on the button below to begin your Radio Fox on Mixcloud experience.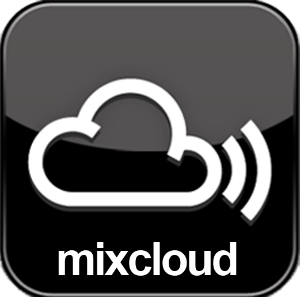 This entry was posted by alentee54 on 5th July 2017 at 8:34 am, and is filed under Radio Fox NEWS. Follow any responses to this post through RSS 2.0. Both comments and pings are currently closed.