Posts tagged
dystonia
04 May 2018 – Radio Fox supports Dystonia Awareness week 2018 from 5th to the 13th May.
Dystonia, estimated to affect at least 70,000 people in the UK across all generations from childhood upwards, is a very painful, debilitating and disabling disorder, however it lacks awareness among the general public and medical professionals. Dystonia Awareness Week is all about raising awareness of dystonia and there are many ways to get involved.
The Dystonia Society was established in 1983 by a small group of people affected by dystonia, with the support of the late Professor David Marsden. The Society was established to promote the welfare of people who are affected by any form of the neurological movement disorder known as dystonia. The Society aims to do this by promoting awareness of the disorder, by supporting research and by undertaking welfare initiatives. It does this on a national level and through its network of local support groups.
Dystonia on Facebook
Dystonia on Twitter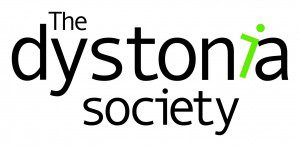 02 Oct 2017 – Monday 2nd October to Sunday 8th October is Dyslexia Awareness week 2017.
Dyslexia is a specific learning difficulty that primarily affects the ability to learn to read and spell. It often runs in families and stems from a difficulty in processing the sounds in words. Some 10% of the UK population are affected.
Daily themes will be re-enforcing the Aims of the British Dyslexia Association taking one aim each day. From Monday to Friday 5 themes are being promoted. #positivedyslexia2017
Monday 2nd Oct –  Early Identification
Tuesday 3rd Oct – Appropriate Teaching Provision
Wednesday 4th Oct – Appropriate Assessments
Thursday 5th Oct – Reasonable Adjustments
Friday 6th Oct – Raising Dyslexia Awareness
For detailed information about Dyslexia Awareness week 2017 click the link.